What is Ready to Burn?
The Government's Department for Environment, Food and Rural Affairs (DEFRA) appointed HETAS and Woodsure to run the Ready to Burn fuel certification scheme.
The scheme makes it easy for people to find the cleanest fuels for burning at home. Using fuels that are certified and labelled as Ready to Burn also means it's easy to comply with Air Quality (Domestic Solid Fuels Standards) (England) Regulations 2020 that outlaw the sale of wet wood and house-coal, which are the most polluting fuels.
Since 1st May 2021, the government has been phasing out the sale of wet wood sold in small volumes (under 2m3) in England. This legislation forms part of the UK commitment in the Clean Air Strategy to reduce emissions of damaging air pollutants by 2020 and 2030.
Wood products sold in volumes over 2m3 do not need to be certified as Ready to Burn, but they must be sold with advice on drying and an explanation of the issues of burning wet wood.
Find a supplier
Enter your full postcode to find suppliers in your area
Fuel Types
The Ready to Burn certification scheme applies to firewood, briquettes and kindling.
Firewood
Various types and species of wood that can be certificated on Ready to Burn, including hardwood, softwood and a mixture of both.
Wood Briquettes
Made out of dried, compacted wood, machine compressed into a log or block shape. A minimum of one chemical analysis is required annually to verify that the origin of the raw materials is equivalent to 100% clean, chemically untreated or virgin wood
Kindling
Made up of very dry, smaller pieces of wood compared to the size of usual logs and is typically thin in width.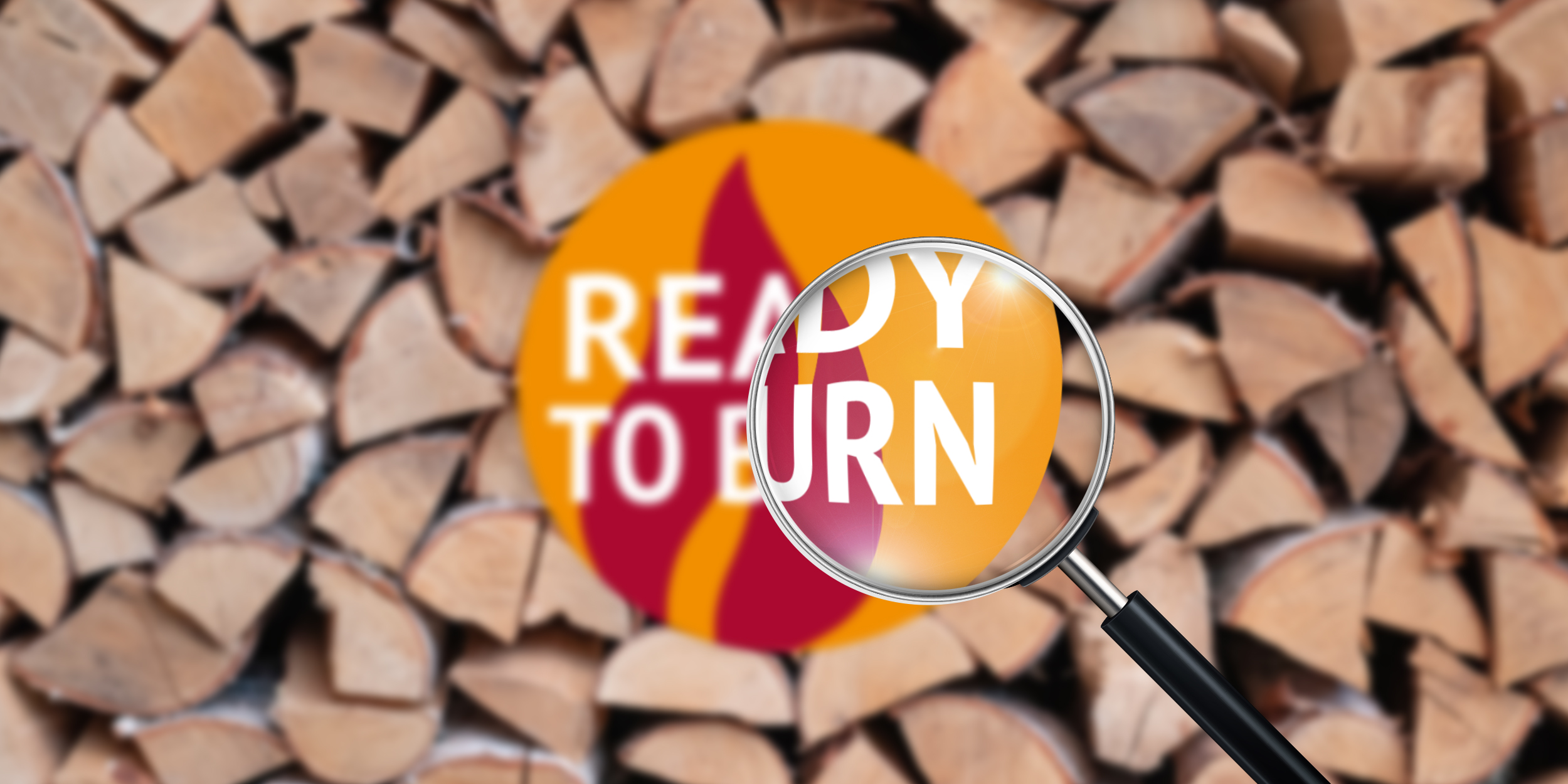 Find a Ready to Burn wood fuel
It's easy to find a certified supplier of firewood, briquettes or kindling. Simply enter your postcode in our handy search and select the fuel type you require.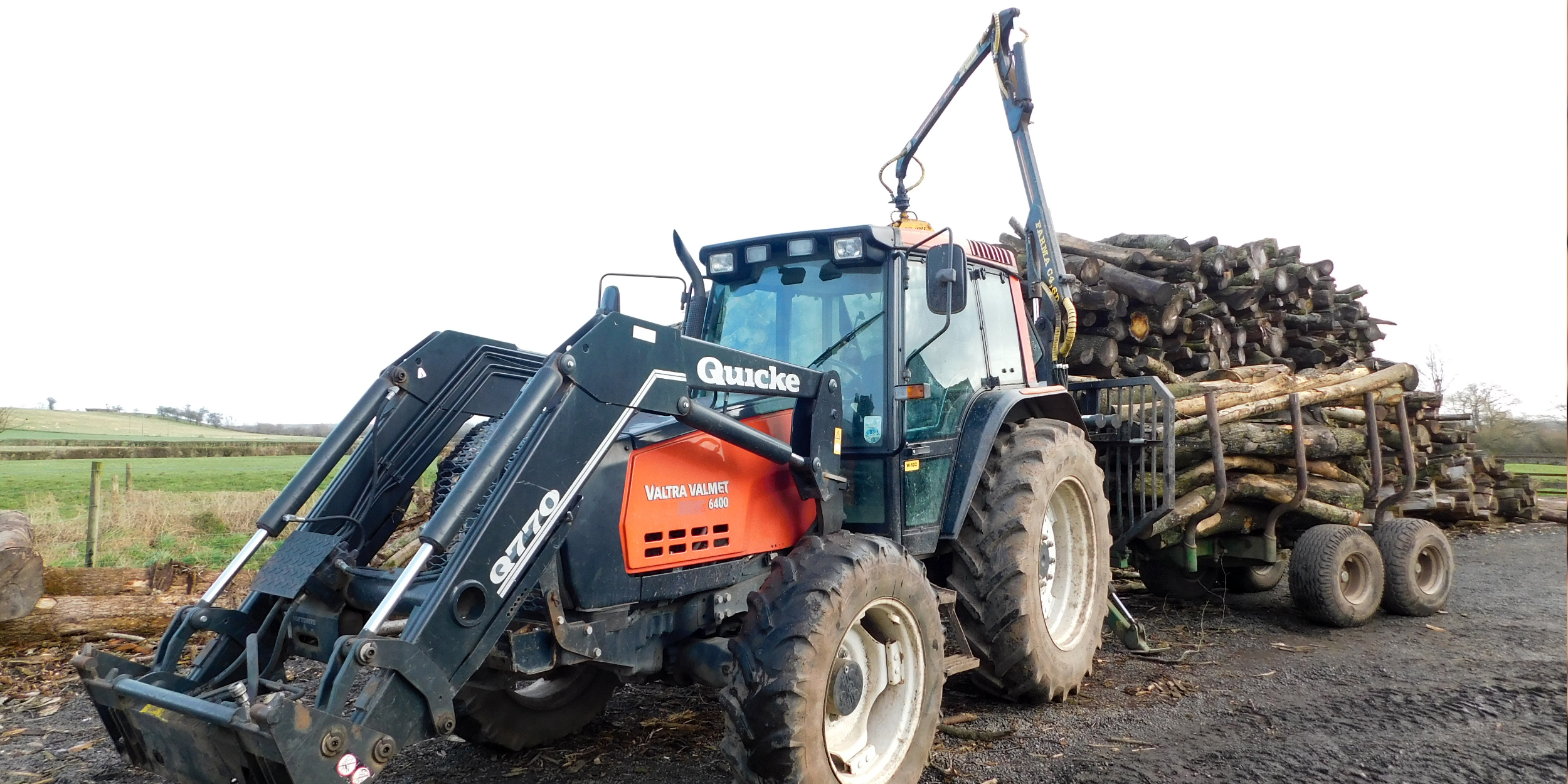 How do we check our suppliers?
In order to achieve Ready to Burn certification, all suppliers must undergo an audit as well as annual fuel testing to ensure that their fuel has a moisture content of less than 20%. 
Woodfuel
As well as an initial (pin) meter reading, we conduct a more in-depth moisture test in our laboratory. We take 3 separate log samples and split into smaller pieces weighing each sample before testing them in an (laboratory) oven with a controlled temperature for a minimum of 15 hours. Once they have finished testing, we re-weigh the sample and evaluate the difference in weight. From this we can ascertain the moisture content and achieve an accurate average moisture reading.
We also undertake 'mystery shops' where we collect a sample of certified wood fuel to check for moisture content. While on site, we also ensure that the retailer is displaying the correct Point of Sale information, to make informed decisions on which woodfuel to buy as simple as possible for everyone.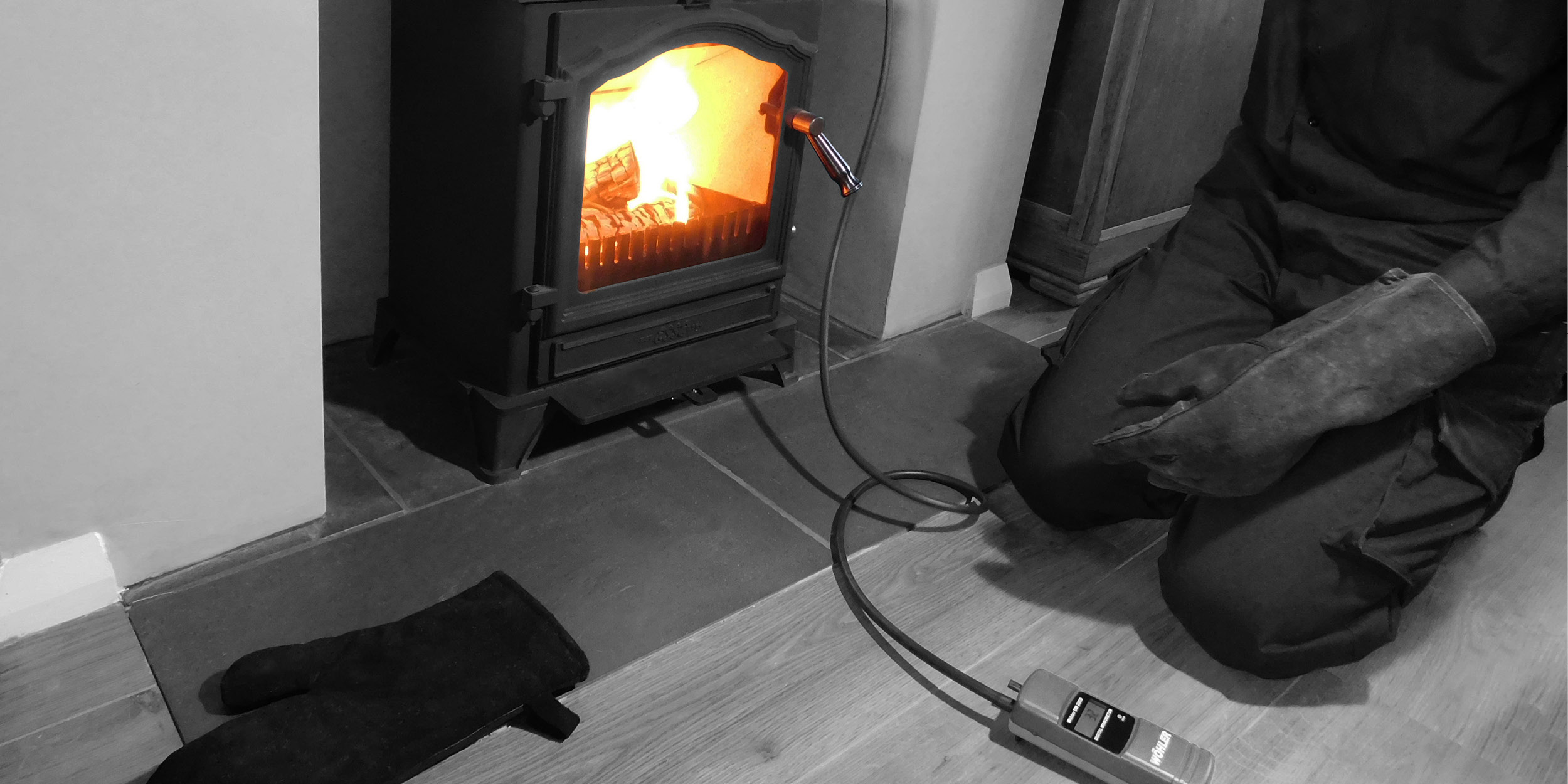 Looking after your appliance
Any appliance will require regular maintenance in order to continue performing safely and efficiently. It's also important to have your chimney swept at least twice a year when burning wood. We recommend using a Registered Business to carry out these works.
Always keep combustibles, including logs, at a safe distance from a hot appliance and ensure that air ventillation grills are kept clear. 
HETAS and Woodsure can provide expert advice on finding and using Ready to Burn fuels.
If you'd like to know more please get in touch.